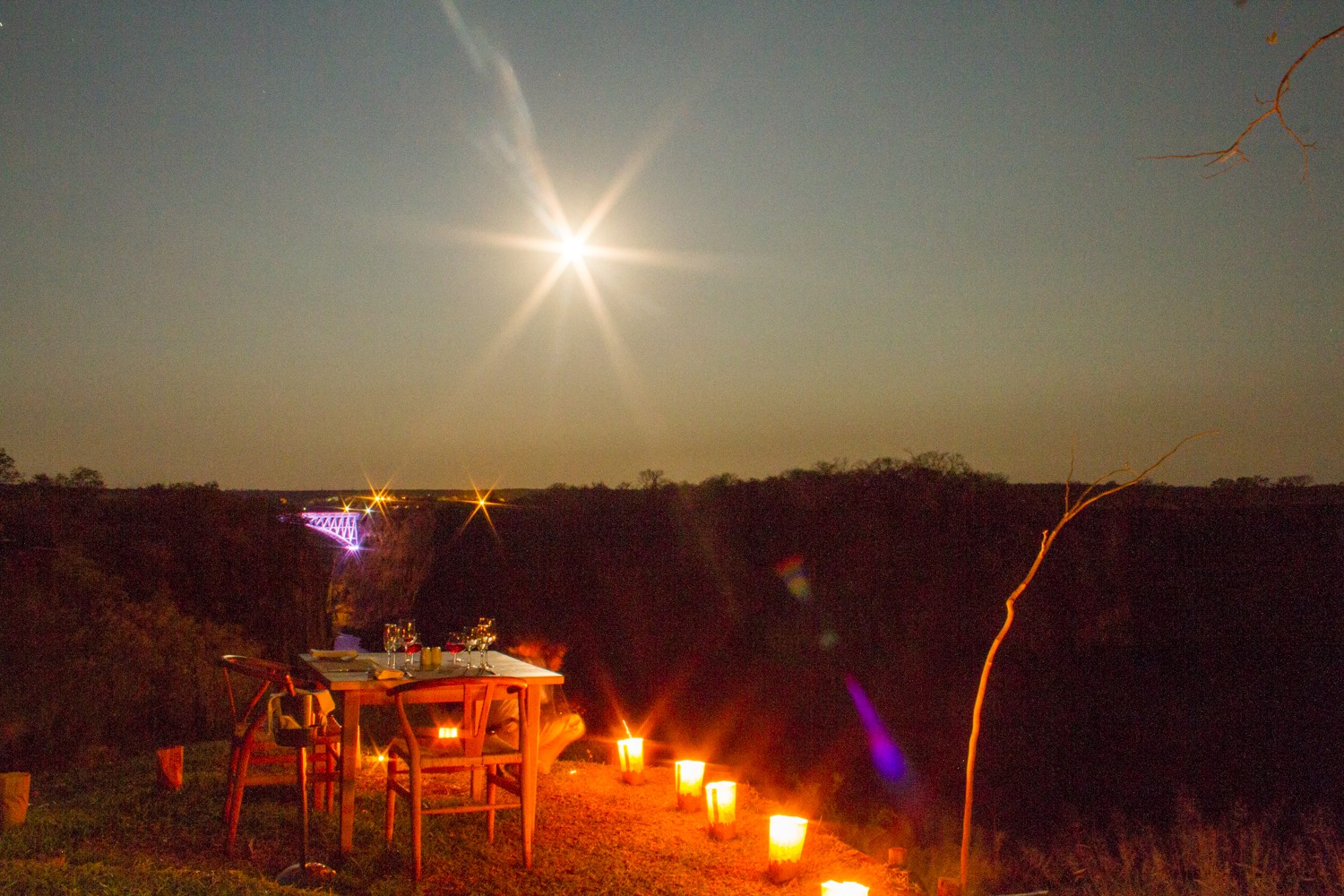 Full moon dinner at the gorge
Victoria Falls is already a very special destination, offering a wonderful variety of activities for the chilled and the adventurous. You can make it even more unforgettable with some of these 4 activities during a full moon.
Evening activities that celebrate a world wonder under the moonlight include a
Lunar Rainbow
tour of the Victoria Falls. The park gates open on three special nights of the month - the night before, night of, and night after a full moon. This moonlit tour afford you the experience of witnessing a "moonbow". Full moon dinners at The Lookout Cafe are another great way of watching the moon rise and light up the night sky and the Zambezi River gorge down below.
Wilderness experiences during a full moon include a fabulous
steam train
safari with a lavish 6-course bush dinner, or an evening game drive through the private game reserved, followed by a 3-course dinner under the stars and moon.
Original Article:
Victoria Falls Guide
In addition to these wonderful activities, a sunset boat cruise on the Zambezi River with a lovely 3-course dinner during a full moon not only rewards you with spectacular African sunsets on the river, but also moonlit river experience like no other.
Moon over the Zambezi
Photo Credit: Frank J Skokoski